Board of Directors
Board of Directors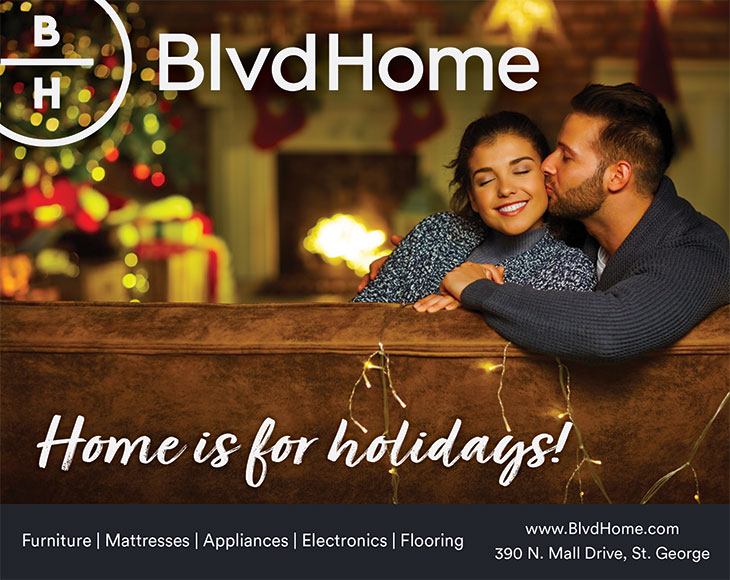 ---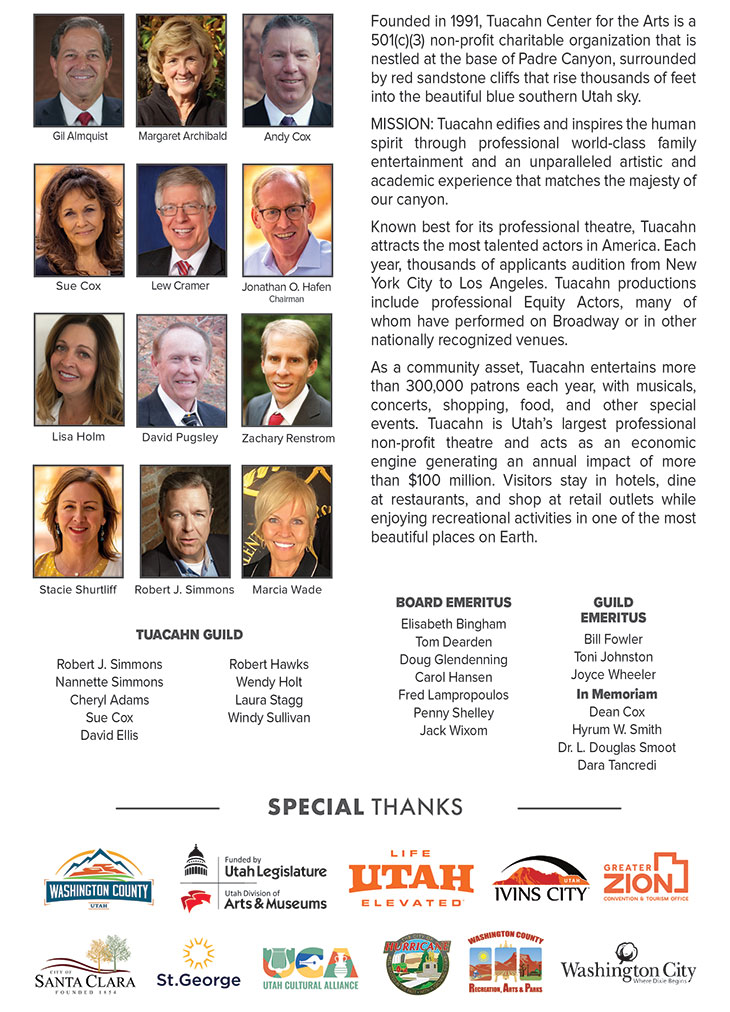 Founded in 1991, Tuacahn Center for the Arts is a 501(c)(3) non-profit charitable organization that is nestled at the base of Padre Canyon, surrounded by red sandstone cliffs that rise thousands of feet into the beautiful blue southern Utah sky.

MISSION: Tuacahn edifies and inspires the human spirit through professional world-class family entertainment and an unparalleled artistic and academic experience that matches the majesty of our canyon.

Known best for its professional theatre, Tuacahn attracts the most talented actors in America. Each year, thousands of applicants audition from New York City to Los Angeles. Tuacahn productions include professional Equity Actors, many of whom have performed on Broadway or in other nationally recognized venues.

As a community asset, Tuacahn entertains more than 300,000 patrons each year, with musicals, concerts, shopping, food, and other special events. Tuacahn is Utah's largest professional non-profit theatre and acts as an economic engine generating an annual impact of more than $100 million. Visitors stay in hotels, dine at restaurants, and shop at retail outlets while enjoying recreational activities in one of the most beautiful places on Earth.
Tuacahn Guild
Robert J. Simmons
Nannette Simmons
Cheryl Adams
Sue Cox
David Ellis
Robert Hawks
Wendy Holt
Laura Stagg
Windy Sullivan
Board Emeritus
Elisabeth Bingham
Tom Dearden
Doug Glendenning
Carol Hansen
Fred Lampropoulos
Penny Shelley
Jack Wixom
Guild Emeritus
Bill Fowler
Toni Johnston
Joyce Wheeler
In Memoriam
Dean Cox
Hyrum W. Smith
Dr. L. Douglas Smoot
Dara Tancredi
---
---