Who's Who in the Cast
Who's Who in the Cast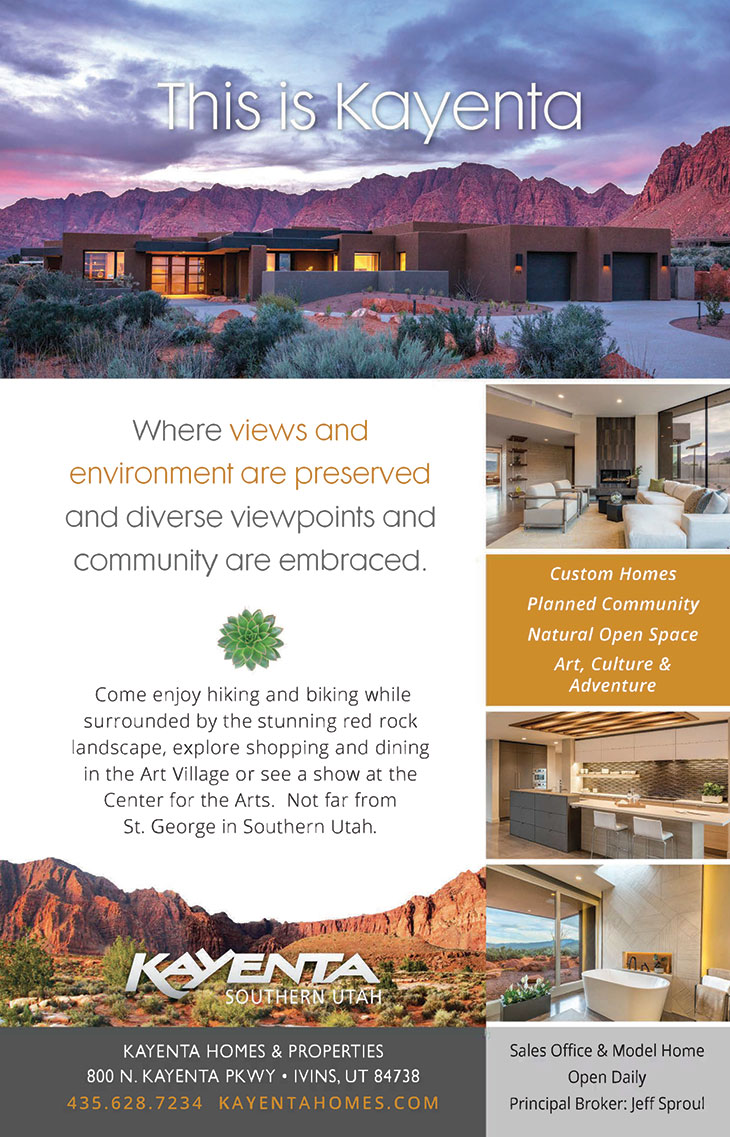 ---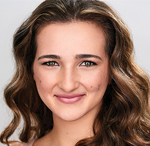 ASHLEY AGRUSA (Ensemble) is very excited to be back at Tuacahn for the Christmas season! She is a proud graduate of the Cap 21 Conservatory at Molloy College, with a BFA in Musical Theatre. Most recently Ashley was seen in Tuacahn's main stage season in Beauty and the Beast, Annie, School of Rock, and The Count of Monte Cristo. She was also on the first national tour of The Elf on the Shelf: A Christmas Musical. Other regional credits include; Mamma Mia! (Ali), Holiday Inn (Daphne), Jesus Christ Superstar, The Wedding Singer, and Nice Work If You Can Get It. She would like to thank her family and friends for their constant love and support! Instagram: @ashley_agrusa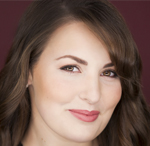 BLAIRE BAKER (Ensemble, Mrs. Schwartz, u/s Mother) is feeling festive and excited to be continuing her time in SW Utah after performing in all 4 shows of Tuacahn's 2021 Broadway in the Canyon season. Although the holiday season is a time for joy and celebration, it is also a time for reflection and gratitude for what we have. In support of the community that has given so much to her in the past 9 months, Blaire will be making a donation to the Utah Food Bank. A native of NYC, Blaire received a BFA in Musical Theatre from the University of Arizona before going on the road with Beauty and the Beast and Bullets Over Broadway. She has also had the pleasure of working at numerous regional theatres, including Theatre Under The Stars (Best Little Whorehouse, Camelot), Ogunquit Playhouse (Bullets Over Broadway), and the Greenbrier Valley Theatre (A Day in Hollywood..., A Comedy of Tenors).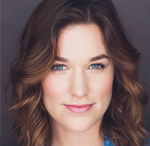 CAITLYN CAUGHELL* (Mother) was most recently seen on the Tuacahn stage as Mercedes in The Count of Monte Cristo. Caitlyn has performed on Broadway as an original cast member of Disney's Newsies! and in theaters around the country in the National Tours of The Bridges of Madison County and Finding Neverland. Regional theater credits include CasaManana, Sacramento Music Circus, Stages St Louis, The Engeman Theater. Caitlyn's performances in musicals and light opera have led to concert appearances in venues as diverse as the OK MozartFestival and the Kennedy Center in WashingtonDC. www.caitlyncaughell.com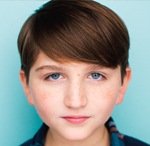 JORDAN COATES (Schwartz) is thrilled to make his debut at Tuachan Theater! Other theater roles include Michael in Billy Elliot at Rhinebeck Theater, NY and children's ensemble in Evita at ACT, CT. His film/tv credits include Invasion (Apple Plus), Mr. Robot (USA), Nora Lives Here (Comedy Central) and Evil Lies Here (Discovery Investigation). You can hear his voice on Blue's Clues, Tonie Block (Works Productions) and the new voice of Rubble for Paw Patrol! Commercials include Fendi and Better Air. Jordan is a dedicated ten-year-old who trains weekly in all forms of dance at Seven Star School of Performing arts in Brewster NY. He currently holds the title of American Dance Awards national champion for his age bracket. Voice training with Badiene Magaziner School, Carol Jendras and Andrea Perdicho. Acting training with Denise Simon and Nikki Siriani. He would like to dedicate each and every performance to his teachers, coaches, agents and family. It takes a tribe, and he is forever grateful for his! Represented by Take3Talent. Theater is back!!!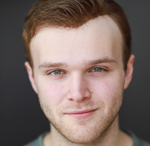 JAMIE COLBURN* (Ensemble, Santa, u/s Jean Shepherd) (he/him) is extremely excited to be joining the Tuacahn family! Jamie is a West Michigan native and a proud graduate of the University of Michigan Musical Theatre program. He is also the founder of Exit Left Theatre Company based in Holland, MI. Favorite credits include - New York Philharmonic and Detroit Symphony Orchestra: Selections from West Side Story (Tony), John W Engeman Theatre: Matilda (Doctor/Sergei), Encore Musical Theatre Company: Hello Dolly (Director), Sweeney Todd (Pirelli), Connecticut Repertory Theatre: Cabaret (Herman/Max/Customs Officer), Jesus Christ Superstar (Ensemble), University of Michigan: Sweeney Todd (Sweeney Todd), Exit Left Theatre Company: Hedwig and the Angry Inch (Hedwig). Find him on Instagram @Jcolburn96 and at jamiecolburn.com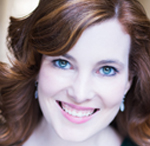 MARJORIE FAILONI* (Ensemble, u/s Miss Shields, Dance Capt.)is thrilled to make her Tuacahn debut! Broadway: Escape to Margaritaville (Dance Captain/u/s Tammy.). National Tours: Escape to Margaritaville, 9 to 5, Disney's High School Musical. Favorite Regional credits: Escape to Margartiivaille (La Jolla Playhouse), A Christmas Story (Paper Mill Playhouse), Oklahoma! (North Shore), The Little Mermaid (TUTS/ Dallas/La MIrada), How to Succeed... (Flatrock Playhouse), 42nd Street (Maine State Music Theatre), Shrek (the MUNY), Elf and The Witches of Eastwick (Ogunquit Playhouse). BFA University of Michigan. Thanks to Mara and the Tuacahn family, CTG, friends and my family! @mfailoni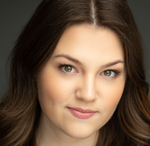 MACKENZIE GERMAIN (Ensemble) is thrilled to be making her debut at Tuacahn Center for the Arts! A recent and proud graduate of Rider University, she received her BFA in musical theatre this past May. Mackenzie is a Long Island native and has been performing for over 10 years. After 2 long years of performance shutdowns, Mackenzie is so grateful to be back onstage doing what she loves! Past theatre credits include: Bonnie and Clyde (Blanche Barrow), Bright Star (Alice Murphy), Cabaret (Sally Bowles), and Singin' in the Rain (Kathy Selden). She would like to give a big thank you to her biggest fans and supporters: her mom, dad, and her sister Kaitlin; thank you for always believing in her! She hopes you enjoy the show and your holiday season!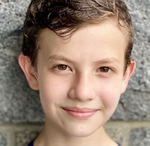 JOHN GIBBONS (Ralphie) of Stoughton, Massachusetts is excited to be making his professional stage debut at Tuacahn. Favorite credits include Charlie Brown in You're a Good Man, Charlie Brown (SSTW) and Barbershop Quartet Demon in NOS4A2 (AMC). He would like to thank Erika, Sarah, and all of his teachers at The Conservatory School for the Performing Arts (Stoughton, MA) and Steven and Joel at Inflyte Entertainment Aerial Arts School (Hudson, MA). He also thanks Kennedy Talent Management, Wojcik|Seay Casting, and Tuacahn for this amazing opportunity. He is grateful to his mom, dad, big brother Neil, and grandparents for their love and support. John keeps the memory of Miss Suzie close to his heart, always. IG: @thejohngibbons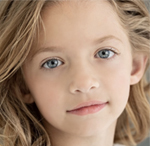 HARPER GRIFFITH (Youth Ensemble) is beyond excited to be on stage in the Hafen again. You may have seen her previously in the summer as Molly in Annie. In 2019, she played Gretyl in The Sound of Music and an Elf in Elf the Musical at the Hafen Theatre. Harper has enjoyed playing other roles locally such as Young Cosette in Les Misérables High School edition, Chip in Beauty and the Beast, Bielke in Fiddler on the Roof and Nipper in Oliver. She has been lucky enough to do a few commercials most recently one for Autobrush. Tuacahn is a magical place where Harper has been so fortunate to learn from so many amazing people including her sister, Sloane who shares the stage with her this Christmas season. Special thanks to Shari, Scott, Kevin, Zoe, AJ, Mara, Majorie, Andrea, Mallory and Whitney and everyone else who helped make this show possible! Happy Holidays!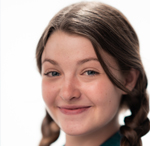 SLOANE GRIFFITH (Youth Ensemble) is beyond excited to be back for her first indoor show at Tuacahn after finishing up her fourth outdoor season this summer! You may have seen her earlier this year in the outdoor theatre as Katie the bassist in School of Rock or July in Annie. Some of her favorite shows she has been a part of include Matilda the Musical, Prince of Egypt, Les Misérables, and Fiddler on the Roof. Spending the holiday season with her Tuacahn family has been a dream come true particularly given the circumstances of the past year. She would like to thank Shari, Scott, Kevin, Zoe, AJ, Mara, Marjorie, Andrea, and everyone else who helped make this show possible. Enjoy the show!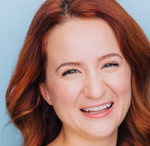 LAURA GULEY (Ensemble, Chief Elf) is so grateful to be making her Tuacahn debut in A Christmas Story! Other favorite credits include The Music Man (Zaneeta) and A Chorus Line (Bebe), The Lexington Theatre Company, Cabaret (Sally Bowles), Penn State Centre Stage, and Oklahoma! (Gertie), Mamma Mia! (Ali), Nunsense (Leo), Wagon Wheel Theatre. Biggest thanks to Mara and everyone at Wojcik-Seay for this opportunity. Penn State Alum. @lauraguley, www.lauraguley.com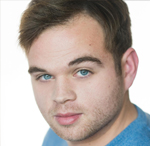 JAMES GARRETT HILL (Ensemble) is ecstatic to be joining the cast of A Christmas Story here at the Tuacahn Center for the Arts. A proud graduate of Ohio Northern University, Hill has most recently been seen in Dames at Sea as Dick (Fort Peck Summer Theatre) and Cosmo Brown in Singin' in the Rain (Circa '21 Playhouse). Along with eight credits at The Little Theatre on the Square in Sullivan, IL, Hill has also racked up over 2,000 theme park performances between Cedar Point, Kings Island, and Holiday World. It's good to be back on stage during the best time of the year! Much love to Mom, Dad, Logan, and Jacob for their support and constant encouragement. Merry Christmas everyone!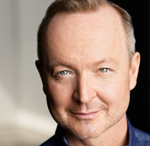 BENJAMIN HOWES* (The Old Man) just appeared in Tuacahn's 2021 summer season as crowd favorites Lumiere in Disney's Beauty and The Beast and Drake the butler in Annie. Originally from Sydney, Australia, Benjamin has performed on Broadway in Mary Poppins, Scandalous and [title of show]. He has toured the country in Mary Poppins, Shrek The Musical andCharlie and the Chocolate Factory, playing Willy Wonka more than forty times. Off- Broadway credits include The View Upstairs and its recording. Regionally, he has performed at A.R.T. in the award-winning play The Shape She Makes, at the Old Globe, Goodspeed Opera House, MiIwaukee Repertory Theatre and Asolo Repertory among many others. Favorite roles include Professor Henry Higgins in My Fair Lady, Lord Farquaad in Shrek, Lord Evelyn Oakleigh in Anything Goes, Lumiere in Beauty and the Beast, and Albin in La Cage Aux Folles. Film: "Easter Mysteries" as Thomas; "Miles" as Mr. Meely. Television credits: "The Deuce" (recurring), "Law and Order: Criminal Intent", "Flight of the Conchords" and a small but glamorous recurring role in "One Life To Live" as Shakespeare-reciting drag queen, Alma Children. Benjamin is currently serving as an Artist Champion for the famed HB Studio in New York. He teaches and coaches actors and singers all over the USA. Follow on Instagram @benjthestar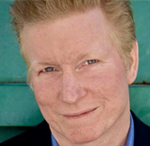 STEVE ISOM* (Jean Shepherd) is delighted to be making his debut at Tuacahn. He is a native of the San Francisco Bay Area, but now makes his home in St. Louis. Steve is a regular at Stages St. Louis where he has performed in over 60 shows and just finished a run of Jersey Boys. In St. Louis he has also worked with The Muny (Billy Elliot), The Rep (Urinetown), Shakespeare Festival St. Louis (Much Ado About Nothing), HotCity Theater (Equus), Arrow Rock Lyceum (Frog and Toad) and Actors' Studio (Day of the Dog) which travelled to NYC and had a very successful off-broadway run. Steve sends his love to his wife Ellen and daughter Abigail. All three of us are proud member of Actors Equity Association.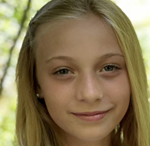 ISA JOHNSON (Youth Ensemble) is thrilled to be making her Tuacahn debut this Christmas season, and thankful for the opportunity to work with this talented group of artists. She is eleven years old, attends George Washington Academy in St. George, UT, and trains in dance and musical theater with Utah COPA. Some of her favorite roles have included: Lavender in Roald Dahl's Matilda the Musical, Veruca Salt in Willy Wonka Jr., Anna in Disney's Frozen Jr., and Young Cinderella in Roger & Hammerstein's Cinderella, among others. Isa would like to thank her parents, COPA teachers, the Broadway Bound CMT Staff, Abe Nickle, Jake Thomas, and the Tuacahn team for believing in her, and helping fulfill this dream. She'd also like to thank her extended family, teachers, and friends for their continuous love and support.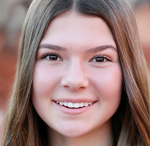 CAMIRON KOCH (Youth Ensemble) is 14 years old and is so excited to be performing in A Christmas Story. Earlier this summer she enjoyed performing on the Tuacahn stage as an orphan in Annie. Along with competitive dance she has previously performed in The Wizard of Oz Jr., Honk Jr., The Nutcracker, Tap Tiding, and Tuacahn's Thriller as a Chucky Doll and a Zombie. She is currently training in dance at Westside Studio and in vocal from Shannon Rae. Camiron loves to learn and sees each new performance as a way to grow. She would like to thank the Tuacahn staff for this incredible opportunity and experience!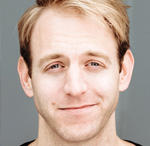 JEFF KUHR* (Ensemble, u/s Old Man) is very grateful to be back on stage joining the Tuacahn family with A Christmas Story! Recent Credits: Kinky Boots (Broadway, 1st Nat'l), Clueless The Musical (Off, Broadway), Guys and Dolls (The Muny), A Christmas Story (Gateway Playhouse). Huge thanks to Mara, and the Tuachan team, and Eddie and the team at Take3Talent. Love to Morgan and my family for the never ending support! Here's to the next adventure! @jeffkuhr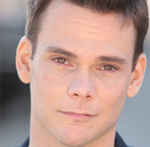 BOBBY LIST* (Ensemble, Chief Elf) is thrilled to be making his Tuacahn debut! Bobby has starred in productions at Barrington Stage Company, Goodspeed Opera House, Music Theatre of Wichita, Atlanta Theatre of the Stars, The Arvada Center, as well as touring the country as Ryan Evans in Disney's High School Musical. Bobby is eternally grateful for the love and support of his family. Bobby received his training at the University of Cincinnati's College-Conservatory of Music and currently resides in NYC. This one is for Pam and Kody! IG: TheBobbyList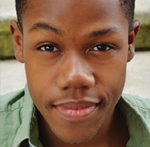 AJ LOCKHART* (Ensemble, Fight Captain) (he/him/his) from Chicago, IL/Atlanta, GA, credits his dedication and determination to following the examples of the four strong women that all had hands in molding him into the man he is today, his mother, aunt, grandmother, and great-grandmother. I love you all. Thanks, Clear Talent Group! Remember, lead with love. International tours: Bring It On! The Musical (Cameron), West Side Story 60th Anniversary Tour (Moose) National Tour: Memphis: The Musical (Wailin' Joe). Regional: Matilda (Rudolpho),The Little Mermaid (Jetsam).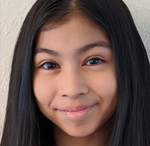 ADRIENNE AMANDA MORROW (Youth Ensemble, Waitress) is honored and grateful to continue the magical Tuacahn experience following her summer debut as Freddy the drummer in School of Rock. A student at Orange County School of the Arts (OCSA), Musical Theatre Conservatory, she also enjoys playing music (including drums, guitar, bass, piano) and dancing (hip-hop, tap, jazz). Other favorite past credits include: Matilda (Lavender | McCoy Rigby Entertainment), Mary Poppins (Jane Banks | Rose Center Theater), A Christmas Carol (Tiny Tim | Rose Center Theater), and Joseph and the Amazing Technicolor Dreamcoat (Children's Chorus | 3-D Theatricals). Many thanks and much love to everyone for their guidance, encouragement, and support, including: Tim Nelson, Patrick Sales, Julia Flores, Shari Jordan, AJ Sullivan, Zoe Baird, Scott Anderson, Kevin Smith, friends and family. Thanks to our wonderful cast and crew. And thanks to you, our audience, for your gift of supporting live theater! Have a very Merry Christmas! Say hi on Instagram: @adrienneamorrow.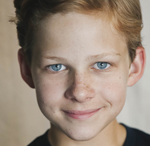 NOLAN REINBOLD (Youth Ensemble, u/s Ralphie) is excited to be making his Tuacahn debut in Christmas Story. Nolan has been on stage since he was 4. His favorite stage credits include Mary Poppins (Michael Banks), A Tale of Two Cities (Young Gaspard) and Phantom (Young Erik) with Hale Center Theatre; A Christmas Story (Ralphie) and Matilda (Bruce) with SCERA; and Newsies (Les) with Draper Arts. Nolan is a member of Rise Up Children's Choir, and studies voice under Bailee Morris. When not on stage, this 7th grader can be found mountain biking, tumbling, golfing or playing the drums. Thank you to everyone at Tuacahn for this opportunity, and to my family for their love and support. IG: @nolan.reinbold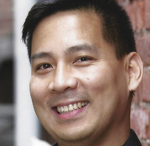 TONY ROMERO* (Ensemble, Waiter) Tuacahn Debut! Off-Broadway: Tokyo Can Can, original US cast; New York: CLONED! (NYMF); Oliver!, National Asian Artists Project; Cambodia Agonistes – Cast Recording, Pan Asian Rep; Triplets starring R & B legend Ruth Brown and Babes in Toyland at Lincoln Center. Regional credits: Mame starring Christine Ebersole, Paper Mill Playhouse; Anything Goes, St. Louis Rep; My Fair Lady, Cleveland Playhouse; The Wizard of Oz, Actors Theatre of Louisville; Scrooge starring Gary Beach, Theatre Under the Stars; Thoroughly Modern Millie, Flat Rock Playhouse; A Christmas Story, the Musical, Fulton Theatre and Capital Rep; The King & I starring Lou Diamond Phillips and Rachel Bay Jones, Kansas City Starlight Theatre and The Radio City Christmas Spectacular starring The Rockettes. TV/Movie Credits: Succession, The Good Fight, The Marvelous Mrs. Maisel and The Bourne Legacy. Proud AEA member. In Loving Memory of The Old Man, my Dad.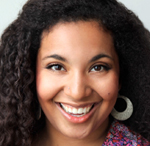 CECILIA SNOW (Miss Sheilds) is thrilled to be making her Tuachan debut! After growing up in Albany, NY, she went on to receive her B.M. in Vocal Performance at The Crane School of Music. Credits include: The Bodyguard (Nicki), Songs for a New World (Woman 1), Ragtime (Sarah), and Hunchback... (Florika). She has toured with Disney on Classic's Hercules in Japan as well as the US national tour of Ragtime. Many thanks to Mara, Shari, the cast, her husband Zackary, and her baby girl Lucille. Jer. 29:11. www.ceciliasnow.weebly.com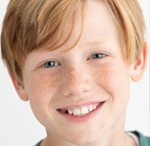 CHARLIE STOVER (Randy) is a sweet and spunky 11 year old who loves to entertain. He is thrilled to be on the Tuacahn stage with this amazing cast in this holiday classic! This summer he played Chip in Disney's Beauty and the Beast and James in The School of Rock on the amphitheater stage. Last season, he played young Buddy in Tuacahn's Elf the Musical. Other favorite roles include Gavroche in Les Misérables, Oliver in Oliver, Les in Newsies and young Simba in The Lion King. You can also check out Charlie on IMDb for his recent film and television credits including a new feature film and a TV pilot for Fox. Wishing everyone a happy holiday season!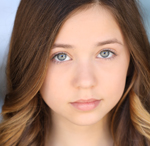 LILLY MAE STOVER (Youth Ensemble) is ecstatic to be back performing with Tuacahn. You may have seen her this season out on the amphitheatre stage in Annie and School of Rock. Other favorite shows with Tuacahn have been Matilda, The Prince of Egypt, The Sound of Music, When You Wish, The Wizard of Oz, and Joseph and the Amazing Technicolor Dreamcoat. Lilly Mae loves frogs, the ocean, singing and dancing and hanging out with her friends. She would like to thank her family, her voice coach (Rachel Cox) and ALL her dance teachers and wonderful mentors. Wishing you all a Holiday season full of light and love.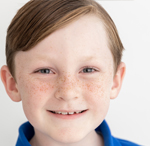 HUDSON SULLIVAN (Grover Dill) is thrilled to be returning to Tuacahn after making his mainstage debut in Disney's Beauty and the Beast as Chip (u/s and performed). Hudson is no stranger to the stage having appeared in Elf The Musical at Tuacahn's indoor Hafen Theater and as the "Young Child" in Tuacahn's original production of Fairytale Christmas. Hudson is a third grader at Vista School and performed in their production of Frozen, Jr. this past spring. He is a straight "A" student and an avid baseball and soccer player. Hudson would like to thank everyone who made this possible including his Mom and Dad, Mara, Grammy Pat and Papa, Grandma Tootsie and his teachers at Utah COPA and Vista. Love to Mom, Dad and Jordan. He hopes you enjoy the show!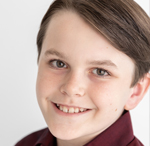 JORDAN SULLIVAN (Flick) is excited to return to Tuacahn for Christmas! He recently appeared this past summer as Mason in Tuacahn's hit musical, School of Rock! Jordan was first seen on the amphitheatre stage at age 4 as a munchkin in The Wizard of Oz and in the youth ensemble of Joseph and the Amazing Technicolor Dreamcoat. Jordan's other Tuacahn credits include Disney's When You Wish as Pain and Young Tarzan (u/s and performed) and The Sound of Music as Kurt (u/s and performed). He also appeared alongside his brother, Hudson, in the indoor Hafen Theater in Elf the Musical. Jordan attends Vista School and has appeared in numerous school productions such as Frozen Jr. (Bishop), Mary Poppins Jr. (Constable), Little Mermaid Jr., Lion King Jr. and upcoming: Mike Teavee in Willy Wonka. At Encore!, Jordan performed the role of Grantaire in Les Misérables and at SGMT, he appeared in A Charlie Brown Christmas (Schroeder u/s and performed) and Willy Wonka (Billy). He would like to thank his Mom and Dad for their unwavering support, Mara for this opportunity and all of his teachers at Utah COPA and Vista. Love to Grammy, Papa, Tootsie and Hudson!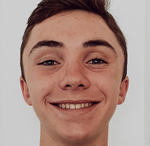 EZEKIEL WEIR (Scut Farkus) plays the role of Scut Farkus in A Christmas Story this holiday season at Tuacahn. He is extremely proud to be joining the Tuacahn Family again this year. He had such a great experience performing in Matilda, Prince of Egypt, When You Wish and Sound of Music in past seasons. Ezekiel's from St. George, UT. He is in the 9th grade, and some of his favorite subjects are Math and Science. Ezekiel also enjoys playing soccer, clogging, tap, piano, and participating in local theatre. Ezekiel would like to express his love and gratitude to his family and teachers for their love and support. He also thanks everyone at Tuacahn for allowing him to be a part of this incredible and valuable experience which allows him to keep learning and performing.
---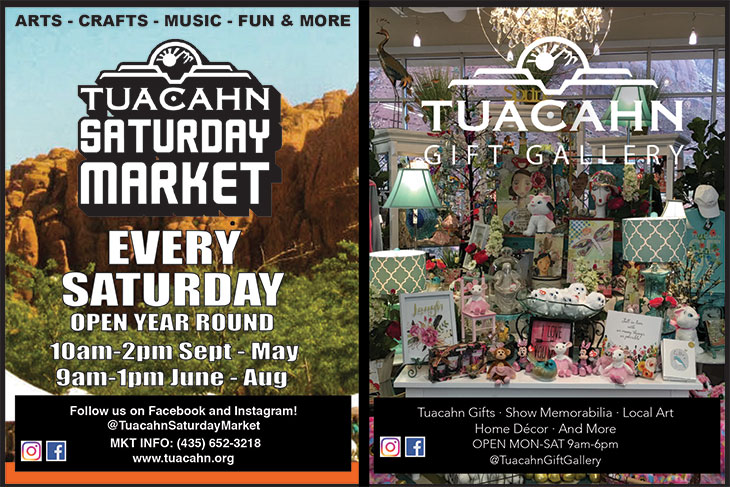 ---